A Three Phase Market Signal™
Three Phase

When it comes to Stock Investing, knowledgeable Traders and Investors know that determining market direction (market timing) is crucial to success. But unlike two-phase market timing systems, stock price movements are not just up or down. Market Trends are in three directions -- up, down and sideways.

Within any time frame, we can have an up-trend, a downtrend, or a trendless trading range. Other market signals are two phase -- up or down. Recognizing natural market rhythms, the Sand2Pirls Market Signal model sees three phases within two directions (up and down). Going against the trend -- or lack of one -- can prove costly. It makes sense to take more Long positions when the trend is up, Short positions (or exit) when the trend is down, and move to the sidelines or protect positions during a trendless period. Our unique analysis providing early identification of a sustainable trend is the key to the trend following approach of the Sand2Pirls Market Signal.

Each week we take a look at the character of the market, noting which industries are moving strongly up or down. We don't discuss our current signal in our free weekly commentary, but we do highlight areas where the market is bullish or it is bearish.

Subscribe to our free weekly market commentary. (We keep your information confidential.)

In the weekly commentary we also discuss our unique market breadth analysis based on the ratio between Bullish and Bearish Point & Figure chart patterns as well as short term market entry and exit points based on Woodie's CCI patterns. Our current summary chart can be viewed here without any subscription. But why not take advantage of our free email commentary which includes HTML embedded chart graphics? Commentary subscribers also have access to our text only commentary archives.
Trend Analysis

Sand2Pirls uses a combination of trend determination algorithms to discover underlying trends rather than moving averages that presuppose them. We have developed a unique rule-based analysis using primarily price and volume action, which we can apply to any market index with a volume component to clearly reveal the trend (or the lack of it.) We currently use the NASDAQ composite index (of over 3000 securities) as in recent years it has been most useful in indicating overall market direction. Sand2Pirls continues to monitor other indices for possible future signal use.
We provide weekly updates, with signal confirmation early Saturday of each week. In addition, recognizing that trends fluctuate in strength, within each trend we highlight periods of greater signal strength as especially good entry points. The Sand2Pirls Market Signal also includes NASDAQ threshold levels which if they occur during the following week could end the current trend. This aspect of the S2P Market Signal means that if our trend threshold is broken during the week, you may decide that counter-trend strength is sufficiently strong not to wait until Saturday to learn if our signal shows that a trend change. You may choose to exit some or all of your current positions moving more quickly to lock in greater profits.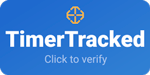 Take a look at our Historical Market Signals, which we provide here from fall 1999 forward. Our signal performs well in both Bull and Bear Markets. The S2P Market Signal model captures all of the 2003 Bull Market, yet with our top detection algorithm, it calls the end of the trend far earlier than most other signals. Our bottom detection logic enables our signal to also show excellent returns in several down-trends in recent years.
Policy
Except for special arrangements with charitable trusts, the Sand2Pirls signal is only for individually managed portfolios. The Sand2Pirls Market Signal is designed to aid the small amateur investor, yet clients of commercial fund managers and professional brokers may subscribe, although the professionals themselves may not.
Only members are able to see the last four weeks of the S2P Market Signal and may not disclose the most recent four weeks of trend analysis or their logon password to non-subscribers. Such disclosure will result in loss of membership. If you manage more than one portfolio, please purchase one subscription for each.
Sand2Pirls has a special policy to promote relationship based charitable giving. If you pledge to give 15% of your portfolio profits to a charitable organization within which you are personally known, involved and accountable, Sand2Pirls will wave your monthly membership fees after we have confirmed your relationship to the organization by personal contact.
Sand2Pirls offers a 30 day money back guarantee. Within the first 30 days of your membership,
if you are not satisfied for any reason, we will refund your membership payment in full. In addition, after 30 days you may cancel at any time and receive a pro-rated refund based on the number of months left in your membership.
As well as the most recent four weeks of the S2P Market Signal, our membership area includes a message board for sharing trading and investing strategies, etc. with other members.
For more about the S2P Market Signal, please see our FAQ. See the Subscription page for pricing. Review our 2005 Portfolio Results on our How-to page. (If you are viewing this page with Internet Explorer or Firefox on a PC, you can also see our pricing plans in the in the scrolling marquee below.) If you have additional questions, please email info@s2pmarketsignal.com.